Title: Ring Railway
Author: Mystal
Author Email: sanjeev.Missy@gmail.com
Date: 12.06.2011
Downloads: 1339
Filsize: 2.07 MBDescription: This is the San Andreas ring railway mod, it covers the whole San Andreas through rail line. Only three station and LA Airport to San Fierro City Hall just completed. Track1 file is used for rail traffic. Station used just new themes. They are totally different from the old stations. I Have used new lights and over bridges to make the station realistic. New icons are used to represent the station in the map.
Soon I will complete the whole rail line.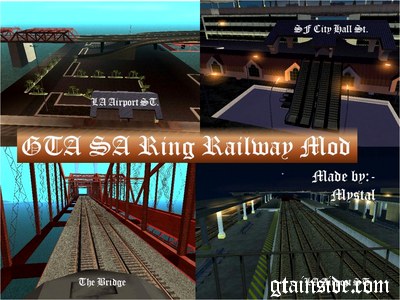 [You must be registered and logged in to see this link.]