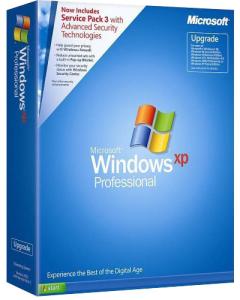 Windows XP Professional With SP3.


Key is already slipstreamed into the installation to save time.

The key supplied is a VLC Key (Volume License Key) and is usually provided to large businesses for use on multiple PC's.
The key is well over 3 years old now and is still running, which proves it's reliablility and that it will not get blacklisted due to it's origin.


Any questions, I will do my utmost to answer,
DO NOT WASTE YOUR TIME WITH ANY OTHER COPY!
FRESH, CLEAN AND UNTOUCHED - ASIDE FROM SLIPSTREAMING KEY AND SP3




If you download, PLEASE Leave comments onyour experiences so that other downloaders can be assured that it is genuine.

Rate the quality up if you like it!

Seed, Enjoy.


Kindly Leave A Comment & Rate Up The Quality If You Liked The Torrent,



Calum44.
[You must be registered and logged in to see this link.]